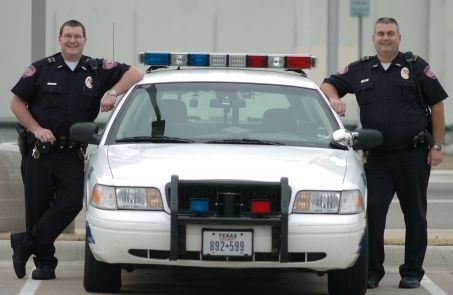 The Greenville ISD Campus Crimestopper organization was established in 2000 as a way for students to anonymously give crime information to Law Enforcement and School Administration without the fear of retaliation.
Greenville ISD Campus Crimestoppers will pay up to $200.00 for information on criminal activity or school code of conduct violations.
In school, students can submit tips by filling out tip sheets and putting them in the tip box located outside the library at the high school or next to the counselors office at the middle school. Remember to keep the top portion of your sheet so that if your tip is verified you can collect your reward money. If a reward is given, the tipster will be notified by the assigned code number over the intercom as well as the code number being placed on the crimestopper white boards. The tipster will also be notified as to where to collect the cash reward.
Students can also call 903-457-2929 and talk directly to a call taker.
We also now have the text-a-tip application where students can text HUNTTIPS followed by their crime information to CRIMES (274637)
For more information you can contact Officer Calender at 903-453-3636 or Officer Hamilton at 903-453-3229.